The Center for Open Geographical Science Opens its Doors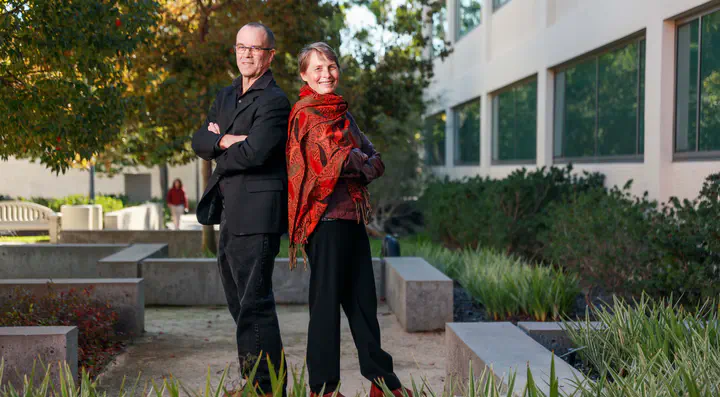 Congratulations to Professors Sergio Rey and Janet Franklin, who join SDSU as Director of COGS and Campanile Endowed Chair, respectively.
San Diego State University's aspirations for a ramped-up research portfolio take a major leap forward this fall with the hiring of two faculty members, one of whom will become SDSU's first member of the National Academy of Sciences, the nation's oldest and most prestigious honorary scientific society.
National Academy of Sciences member Janet Franklin uses geospatial data (digital maps) to study the effects of environmental change on biodiversity in plant communities and the essential habitats they provide for individual species, an issue expected to become increasingly important as climate change accelerates.
Sergio Rey, founding director of the Center for Geospatial Sciences at UC Riverside, develops new computational techniques for using geographic data, and is a major proponent for making them available through open-source software and open science principles. Rey will be transferring the research center to SDSU under a new name later this year.
Franklin and Rey, who are married to each other, are both coming from UC Riverside to faculty appointments at SDSU. Both will join the Department of Geography, already a major leader in creating and interpreting Big Data for geographic information sciences (GIS).
See the announcement here